At getULocal, we have a vision. We want to bring back the old neighborhood with its little iconic shops. Back then when people used to shop food from the farmers´ markets or local grocery stores. The good news is that there are some dedicated and passionate shop-owners out there who strive to find the best quality products. Products that are produced from little sustainable organic farms and fair-trade vendors.
We made our research and visited some of these shops. We present them to you below, with the hope that they will have clones in all the neighborhoods of the city.
(Photo credit: Det lille grønttorv)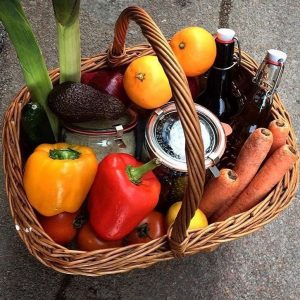 Løs market is the total organic and package-free food shop that is located centrally in Vesterbro (Saxogade 77). Løs market offers around 300 different and 100% organic products such as fresh vegetables, nuts, oils, coffee, spices, chocolate, wines, honey, soaps and many more. We love the sustainable concept behind the store and the fact that we buy organic products per kilo and not per package so we eat healthier and produce no waste in the environment. Yeah…♥ 
(Photo credit: Løs Market)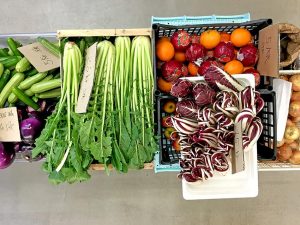 Another grocery store stationed in Enghave Plads, where you can find high-end Italian products which are carefully selected and imported directly from different regions of Italy. They also cater and deliver to restaurants products like pasta, truffles, fresh fruits and season veggies; but also take-away lunch which is honestly, impossible to resist. Yummy, yummy… (Photo credit: Mercato di Osteria 16)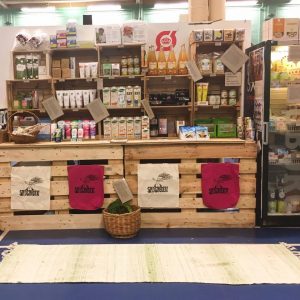 Spidsroden is an organic and vegetarian grocery shop which is located in Nørrebro (Prins Jørgens Gade 14). The people behind Spidsroden have been there for around 20 years so they know how to select the best quality products from small farms and suppliers, something we fully support here in getULocal. This is a paradise for our vegan friends who can buy fresh fruits and vegetables along with basic vegan products such as juice, ice-cream, alcoholic and non-alcoholic beverages and finally full organic hygiene and cleaning items.
PS: Spidsroden offers delivery of fresh and organic fruits and veggies in your door. 
(Photo credit: Spidsroden)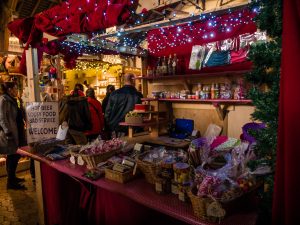 When it comes to food that feeds the soul, we were positive that Christiania (Refshalevej) had the answer. Just inside the free city of Christiania there is a 100% organic grocery store which sells bread, dairy, meat, wine, alternative medicine and holistic items etc. (Photo credit: Christianias Indkøbcentralen))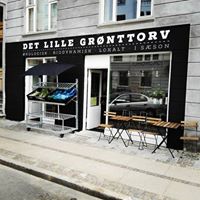 Organic, bio-dynamic, local and in-season; this grocery store located in Østerbro (Holsteinsgade 58) has all the healthy goodies. It supplies high-quality products like fresh fruits and vegetables, meat, cheese, coffee, flour, wine etc. from organic and bio-dynamic farms and producers like Svanhom, Birkemosegaard, KysØko, Bakkegården, Guldberg Slagter etc. The best part is that every Wednesday it's a "soup-day" where you will find heart-warming soup made from seasonal fresh veggies to enjoy in the shop or take it with you. We can't wait to try it. 
(Photo credit: Det lille Grønttorv)
Urban farm shop opened in March 2019 and produces a wide variety of organic mushrooms, herbs and veggies. In addition, Bygaard brings fresh, seasonal organic products from small Danish farms to customers and restaurants of Copenhagen. You will find a wide variety of products from fresh seasonal vegetable to dairy, meat and poultry, grocery products and even delicious wine. It is located in the Old Sydhavn in Borgbjergsvej 54 and once you try their products you will be blown away for their genuine taste and freshness.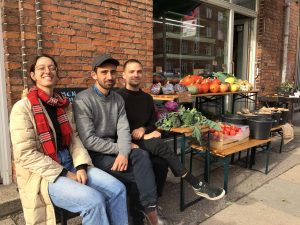 Bygaard, even organizes weekly event which gives you the opportunity to taste their products and learn more on food and agriculture. Run by 4 motivated young people with a vision and full of new ideas, Bygaard has plans on expanding their urban production with new items in locations in Copenhagen.
Feel free to suggest your own personal favorite little grocery stores and share why you love to shop there.