At getULocal we love everything about little independent boutiques. We love how the different shopfronts shape the identity of neighborhoods and add value to the small communities.
Just as natural parks, playgrounds, squares, cultural centres or cafes, little shops are crucial meeting points, interact and exchange ideas. The city is filled with little corners of creativity, innovation and colours and we would like to show them out.
Are you also passionate about your neighborhood' s little shops?    Would you like to spread the word and be included at getULocal?     You can now share your own guide about your favorite little shops and what is it that makes them unique.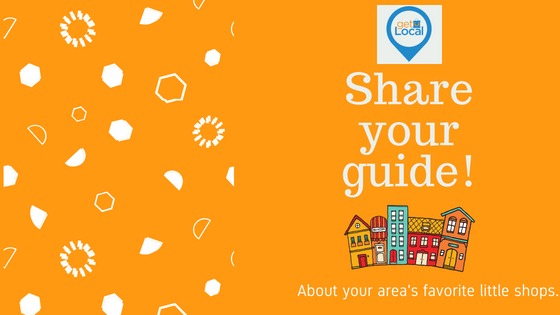 Fill out the form below and we will get back to you:
Try to remember that getULocal is about highlighting small & independent shops so if you are in doubt whether a physical shop is an independent shop, you can check out our definition. It would be great if you also have your own photos to share too.
Don't hesitate. Spread the word and share your guide with getULocal!