When it comes to flea-markets, Denmark has a long tradition. There is even a word for it, "loppejagt (flea hunting), which derives from treasure hunting, exactly what you do in a flea market. Searching for unique second-hand and antique items in bargain prices.
However, cheap prices are not the only reason why people attend flea markets. Flea markets are a burst of community life and must-go events (especially in the spring and summer seasons), paired with good street-food and music. Luckily, you can find many ways to go on a treasure hunt in Copenhagen, depending on the time of the year and what you are looking for. In this article we dive into the out-door flea-markets:
Out-door flea markets:
Out-doors flea markets take place usually in the spring-summer season (from end of April to beginning of October). A big plus is that the visitor does not pay an entrance fee to attend these,  BUT, they are highly dependent on the weather and trust me, summer in Denmark does not always equal with sun and blue skies. However, if the weather allows it, out-door flea-markets, are a great chance to find hidden gems and pre-loved fashion items in fantastic prices:
Second-hand fashion, jewelry, children's clothes and accessories, furniture and interior in bargain prices, Uncle Danny has it all.
Where: Onkel Dannys Square in Vestebro
When: 6 Sundays of the year (Usually from May until September).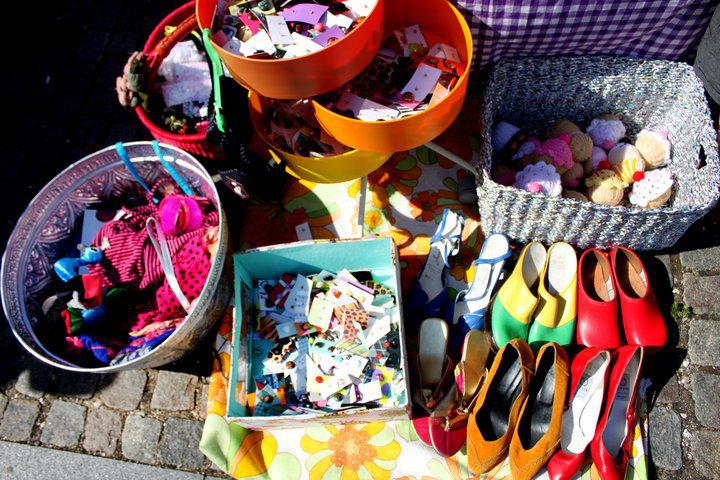 Photo-credit: Onkel Dannys Loppemarked
Just in front of  Thorvaldsens Museum, Christianborg Palace and the canals. The location and surroundings makes it a perfect visit.  The items sold are usually curated retro porcelain plates and cups from Royal Copenhagen, nostalgic silver cutleries and interior design in a great condition.
Where: Thorvaldsens Plads
When: Friday/Sunday from beginning of May until end of September.
Photo-credit: Thorvaldsens Museum
You can find everything in this flea-market from second-hand clothes for all family members, small used furniture and retro design. You can also buy some coffee and snacks from small mobile vendors and chill out in the beautiful green surroundings of Gentofte.
Where:  Jægersborg alle 139, 2960 (Gentofte, close to the S-train station in a very green surrounding).
When: every Sunday from May to October from 08:00 to 14:00. (Always open independently of the weather.)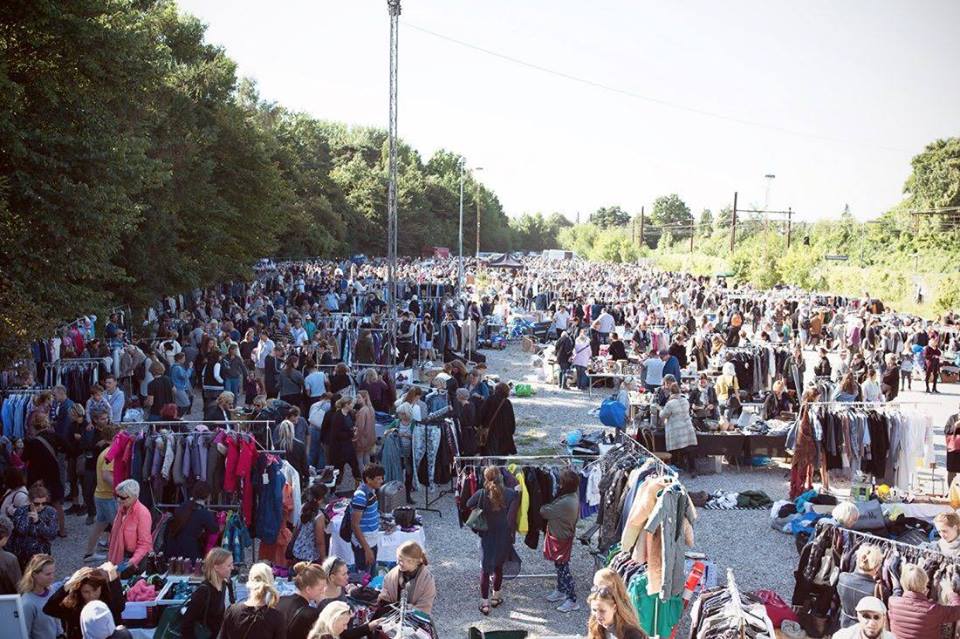 Photo credit: Gentofte Loppemarked
Here you can find anything, from Christmas silver platters to hairdryers, from junks to quality items, from art for gardens to art sculptures and gold-plated statues. This flea-market is for everyone.
Where: On the wall of Assistens Cemetery in Nørrebro.
When: Every Sunday from April until October (as long as the weather allows it).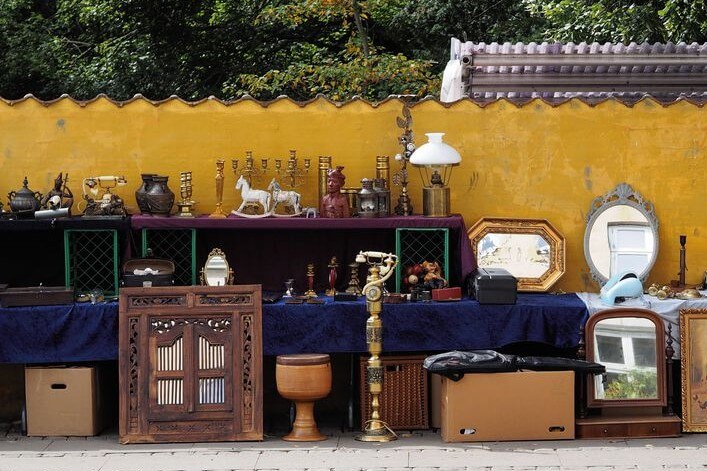 Photo credit: Fleamapket
This flea-market is located at Frederiksberg Town Hall and you will find good quality items (due to the fact that Frederiksberg is considered a wealthy part of the city) such as books, second-hand clothing and accessories, antiques, retro gems and many more.
Where: Bredegade 13 in Frederiksberg.
When: Every Saturday 9:00 – 15:00 from April to October.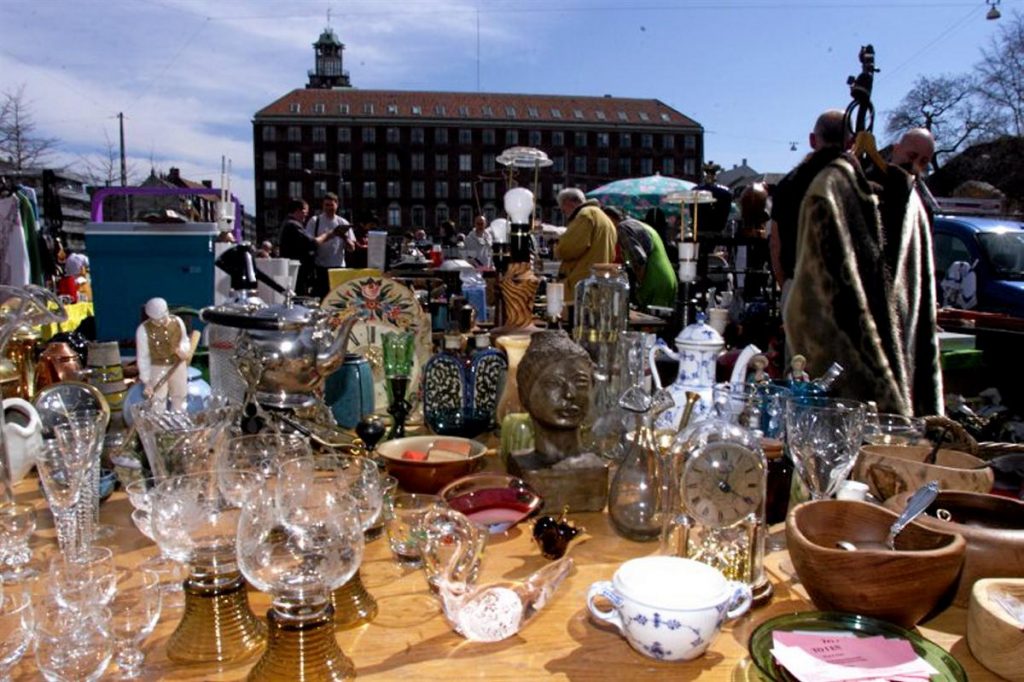 Photo credit: Frederiksberg Bladet
You can find everything there, luxury fashion to antique interior design combined with good music and different events.
Where/When: Different places every time. Check the different events on their Facebook page. This summer's flea market is located in the hip area of Sønderboulevard, close to the Meatpacking district.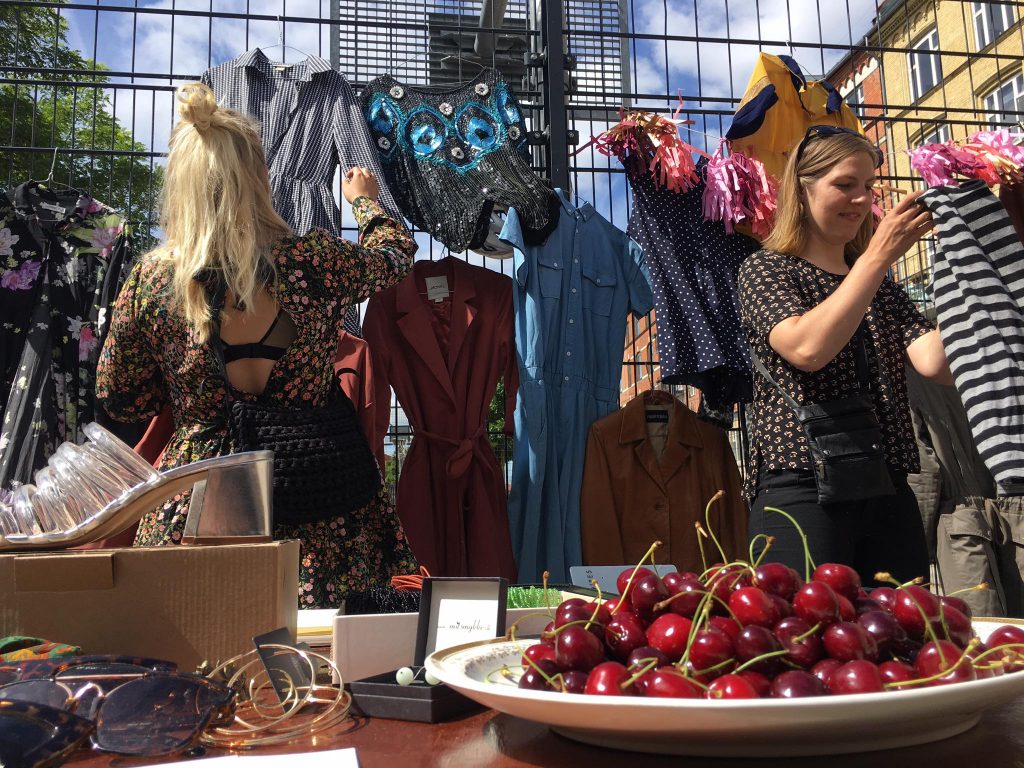 Photo credit: Rita Blå's Loppemarked
Let us know your thoughts or suggestions about the article and share it with your friends.
Have a nice treasure hunt!